TINGA TINGA PAINTING FOR $55.000
Today there is an auction in Paris titled "Africa Scenes I" and in the catalogue of the auction there is the painting of Rajabu Chiwaya. The price is estimated at €30.000 - €40.000 (The venue: Hotel Marcel Dassault at 7 Rond-Point des Champs-Élysées). See the painting in the artcurial catalogue.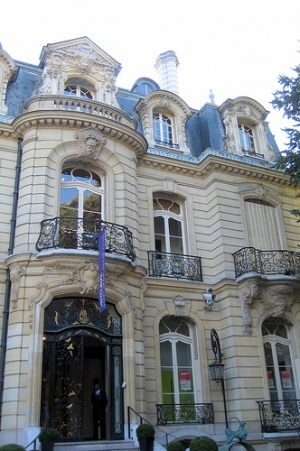 The paintings was sold for more than $50.000. More information about the painting R. CHIWAYA (Ecole de Tingatinga) (Collectif fondé en 1960, Tanzani) GOLD SPOTTED LEOPARD & FRIEND THE SONGBIRD, circa 1970 Huile sur toile signée en bas à gauche "R.Chiwaya" h: 106 w: 82 cm Provenance : Ancienne Collection Ruth Schaffner-Adama Estimation 30 000 - 40 000 €
So who is R.Chiwaya? R stands for Rajabu. Rajabu Chiwaya passed away in 2004, he did not reach his 50 birthday. He was member of the Tingatinga Arts Cooperative Society (TACS) and was relative to the Mruta family. Hashim Mruta's mother and Rajabu Chiwaya's mother were sisters. Rajabu was born in Mindu, he started to go to basic school in Mindu but later continued in Nakapanya. He decided to come to Dar es Salaam in 1974 because of Mruta. He started immidiatelly a carrier as a painter.
At that time there were just ca 15 painters; Tingatinga died in 1972 and left 6 students behind him. R.Chiwaya sold his paintings for double the price than other painters (he could sell for 500 Tsh while other painters sold for 100-200 Tsh). The paintings were technically perfect. Rajabu did copy his teacher Mruta who was his teacher but also put new themes into his paintings.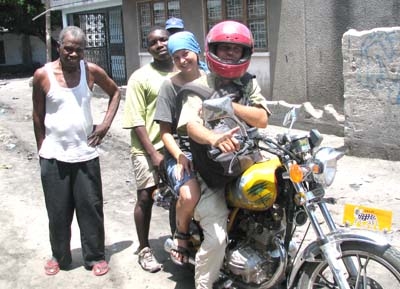 Rajabu Chiwaya taught Mwamedi Chiwaya, Ali Chiwaya, Hapela Hashim and Amury Saidi. (They are still painting at the Tingatinga Cooperative). Most of R.Chiwaya's paintings are painted on wooden sheets, few on canvas.
Rajabu Chiwaya was married to Asalia Mohamed. He left behind 7 children. Now Mwamedi Chiwaya took over the responsibility for the family.
Photo above: Hotel Marcel Dassault. by wallyg. Photo down: From left - Andrea Gallusi, brother of E.S.Tingatinga; Mwamedi Chiwaya, the son of R.Chiwaya; Ilona Bittnerova, Czech Curator; Daniel Augusta, webmaster of Tingatingastudio and manager of Tingatinga Cooperative.
Source: www.tingatingastudio.com
Author: Daniel Augusta