HALF OF TANZANIA ON TINGATINGA MOTORCYCLE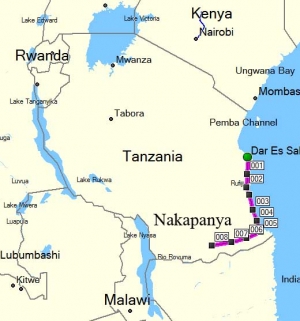 No one of Tingatinga painters believed us that we will visit their ancestrial village Nakapanya in the Tunduru district in south Tanzania, near Mosambican border. Almost 1000 Km of which one third on rough roads. On a cheap chinese motorcycle all painted by their tingatinga paintings.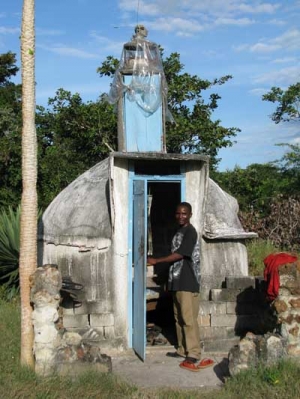 The first day we covered only 70 km south of Dar es Salaam to a small village of Mvuleni. It was very late at night but we knew a sculptor Thobias Lichanda was living ca 3 km down in the bush. The only problem was that Lichanda had no phone so we couldn´t comunicate with him before.We were greeted by pangas (local machetes) on the road in the bush. It was Lichanda with his two friends who were scared...But at last we got a good sleep in his special house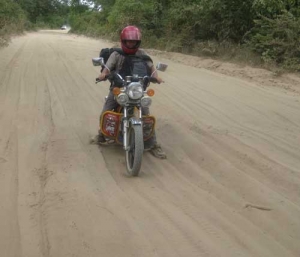 The next day I got a lesson in driving in sand. I thought it was our last day. We fell twice with motorcycle lying on our legs. Desderia got pain in foot. It was hot, the sand burning.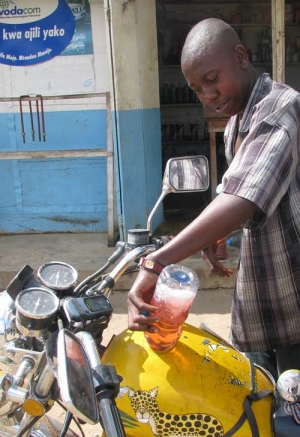 Driving in sand is fuel demanding. So we had to add more in the next village. Some of good smelling petrol was spilled on S.Omari´s leopard.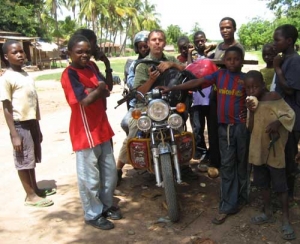 One of the photos depicting both Desderia and me. It was dificult to take interesting photos while using both hand to drive our Tingatinga horse. But whereever we came we draw big attention. Mzungu (white man) on tingatinga painted motorcycle. And Desderia with a fish helmet.
* * *
Our trip to Nakapanya took 5 days. We arrived well at 4 PM on 29th December 2008. Soon we embarked on new adventure with Tingatinga painter Ajaba...which will be uncovered in coming articles.
Author: Daniel Augusta