PROF. ELIAS JENGO VISITED US IN DENMARK!

Prof. Elias Jengo from the Department of Fine and Performing Arts at the University of Dar es Salaam, chairman of Tanzanian National Arts Commitee (1999), patron of Tanzanian Carvers Association (CHAWASAWATA) visited gallery Shambala on Tuesday, 3rd June 2008. I received Prof. Elias Jengo, one of most honorable guests to visit us during our Tingatinga exhibition, with great joy and respect. I know well prof. Elias Jengo so the visit was conducted in a friendly atmosphere and I was allowed to take these photos and publish them on our AFRUM website. He was invited to Copenhagen by Hanne Thorup, who is running the Scandinavian Tour Exhibition "Africa Now".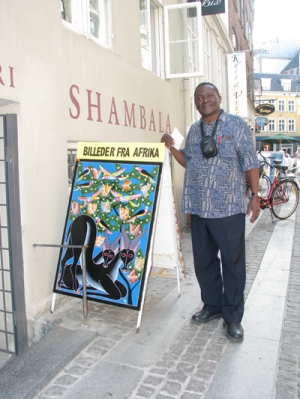 Here stands Prof. Elias Jengo in front of Shambala gallery.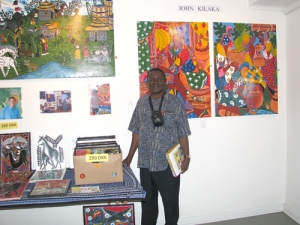 In front of Peter Martins and John Kilaka´s paintings at Shambala Gallery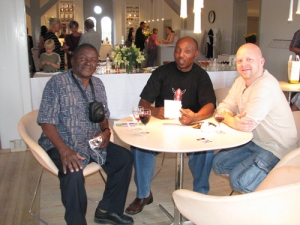 At Round Tower, at the opening of the AFRICA NOW exhibition prof. Elias Jengo together with Kenyan artist Joseph Mbatia (Artist name: Bertiers) and Jacob Crawfurd, organizer of Miss Africa Danmark
Author: Daniel Augusta