IMAN MANI ON EPICAL JOURNEY TO ARTISTS
Iman Mani is born in Dominica, West Indies and came to Tanzania 23 years ago. He grew up in England where he became teacher and performing artist. Now he is writing about art for tanzanian national newspaper Daily News.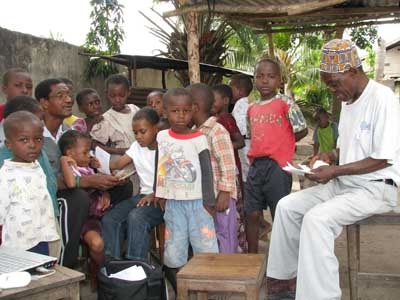 Iman Mani left and carver Peter Kalulu right
Iman Mani is one of greatest journalists I have ever met. He sticks to his moral principals whatever it costs. He is proud of his African origin and he is talking about his move to Tanzania as of closing circle of slavery and freedom. Taking away (hudnreds of years ago) and returning back 20 years ago....I learned that he has not easy life. He sticks to truth to much. He is phoning and visiting the artists until he understands the full story, until he gets the point.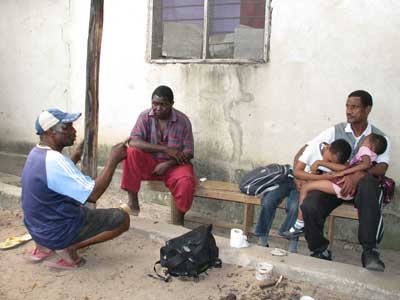 Iman Mani hold his sleeping children while listening to Agustino Malaba, uncle of George Lilanga
Iman Mani was overhelmed by artists in Mbagala. He listened to them carefully. He gave them advices. They built up trust in each other. I realized that he is one of them, since he is artist, musician himself.
Author: Daniel Augusta